'
Singer Sister Derby has extended the birthday wish of her ex-boyfriend rapper Medikal by turning it into an internet challenge dubbed Sweet Ex.
For the past few days, social media has been inundated with reports about Sister Derby after she wished Medikal a happy birthday on social media. The surprising factor is the caption and the old photo she uploaded it with – a photo of Medikal giving her a peck on her cheeks with his eyes closed.
View this post on Instagram
Shortly after that, Fella Makafui took to social media to post a now-deleted photo of Medikal's diamond ring to re-announce her stand as a wife.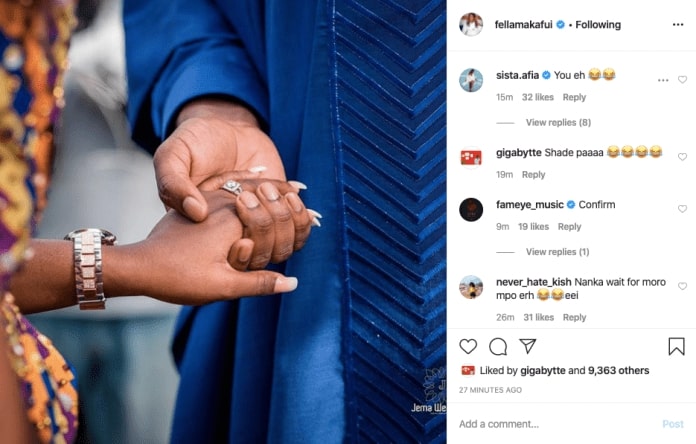 But Sister Derby has taken the matter to a whole new level by launching a new challenge dubbed #SweetExChallenge, where the winner will be rewarded a thousand Ghana Cedis.